The city of Dresden possesses various connections by rail, road and air both with its immediate surroundings but also with more distant destinations. For information on how to get to Dresden visit the Dresden information website.
Airport Dresden International is located in the north of the city and offers direct international flights to Amsterdam, Basel, London, Moscow, Zurich and other cities in Europe. Please visit the website for information on flight arrival/departure times.
You can also fly to one of the surrounding airports, in Berlin (Brandenburg Airport), Leipzig/Halle or Prague.
Please visit the website of Deutsche Bahn for connections by train or the website of Flixbus for connections by coach.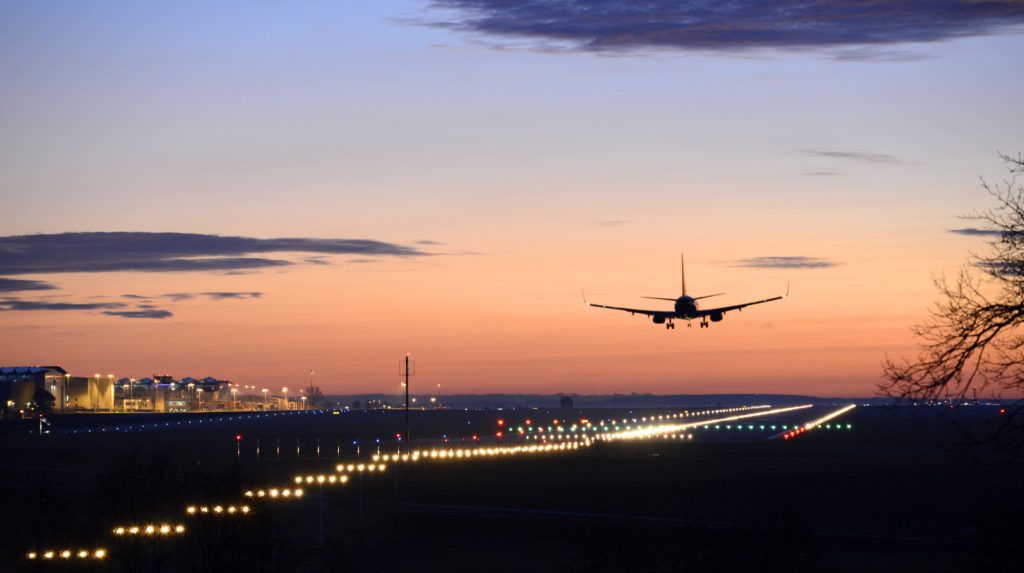 Getting to the Conference Venue
The Conference Venue is located at August-Bebel-Straße 20. You can get there easily from the airport of Dresden, the central station of Dresden and also by public transportation or by car.
Buses and trams in Dresden run every 10 to 15 minutes. Arriving at the airport you can take a taxi or the suburban train S2, to get to the City or directly to the Strehlen train station "Haltepunkt Strehlen", which is a 5 minutes' walk from the Conference Venue.
From the central station [exit east – taxis] the bus route 66 is taking you the stop Dresden Weberplatz, which is just a few steps from the Conference Venue.
There are also many options of public transportation near our conference location. The bus routes 63, 68, 61 and 85 arrive at "Haltepunkt Strehlen" or "Wasaplatz". Also the tramlines 9, 10, 13 and 11 are within easy reach.
Taxis can be called via phone +49 351 211 211 – ordered via app (iOS or Android) or the taxi service website.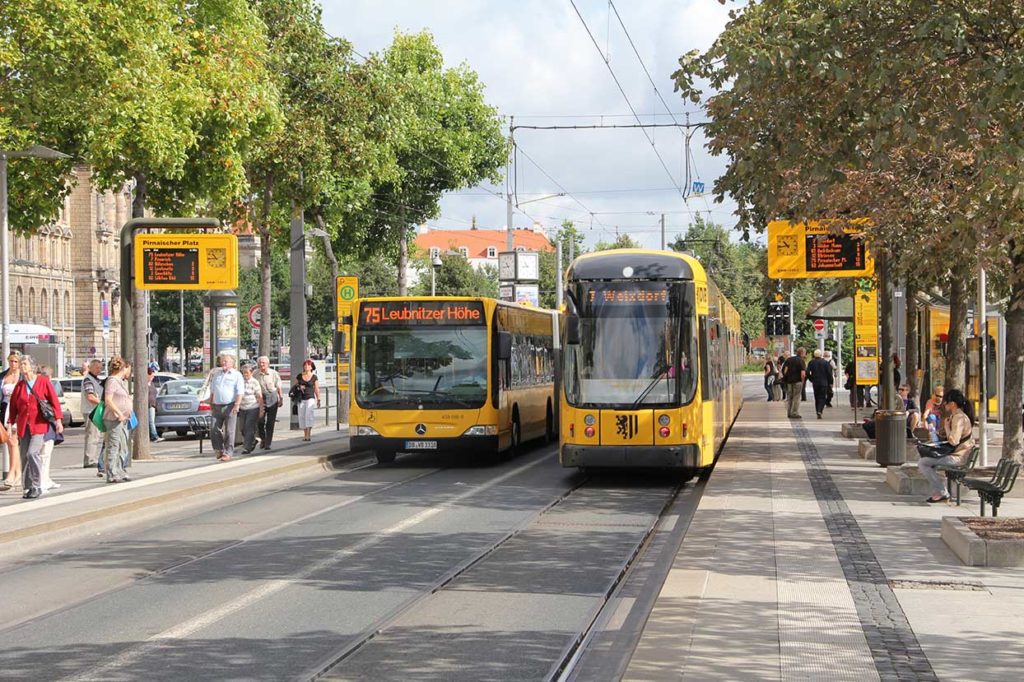 Getting around in Dresden
The city centre is compact and partly pedestrianized, which makes walking an enjoyable way to get around and discover Dresden. Within the city core, everything is within walking distance.
You can discover the city by bike, as there is a bike rental system with bicycle stations spread all over the city. After you registered for free, you can rent a bike by using the app or via the hotline. Prices are € 1/30 minutes up until max. € 9/day.
Another comfortable way of getting around throughout Dresden is public local transport. You can use trams or busses. There is a special offer – the 9-Euro-Ticket that can be used in regional trains and in all German public transportation networks.. For further information on conditions, prices, timetables and network maps please visit the website of Dresdner Verkehrsbetriebe.