The city of Dresden possesses various connections by rail, road and air both with its immediate surroundings but also with more distant destinations. For information on how to get to Dresden visit the Dresden tourism website here. 
Dresden airport is located in the north of the city and offers direct international flights to Amsterdam, Basel, Moscow, Zurich and other cities in Europe. Please visit their website for information on flight arrival/departure times.
You can also fly to one of the surrounding airports, in Berlin (Schönefeld Airport or Tegel Airport), Leipzig/Halle or Prague.
Please visit the website of Deutsche Bahn for connections by train or the website of Flixbus for connections by coach.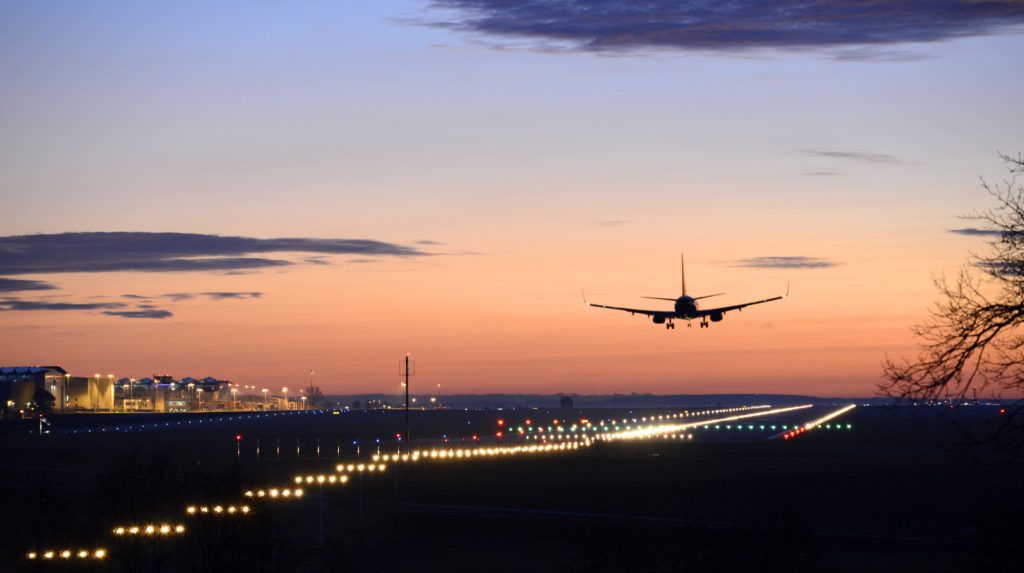 Getting to the Conference Venue

The best ways to get to DGUV Congress are public local transport (tram no. 7 or bus no. 77) or taxi. A suburban train station is within walking distance of 20 minutes (Dresden-Klotzsche).
From the airport, take the bus no. 77 towards Klotzsche-Infineon and alight at the final stop (Infineon Nord). The ride takes about 10 minutes.
From the main station, take the tram no. 7 towards Pennrich/Weixdorf and alight at the stop Infineon Nord. The ride takes about 25 minutes.
From the station Dresden Neustadt, walk to the tram station Albertplatz (about 7 minutes) and take the tram no. 7 towards Pennrich/Weixdorf and alight at the stop Infineon Nord. The ride takes about 15 minutes.
The bus and tram stops are directly adjacent to DGUV Congress. A single ticket costs € 2.40.
You can also visit the website of DGUV to find further information on how to get there.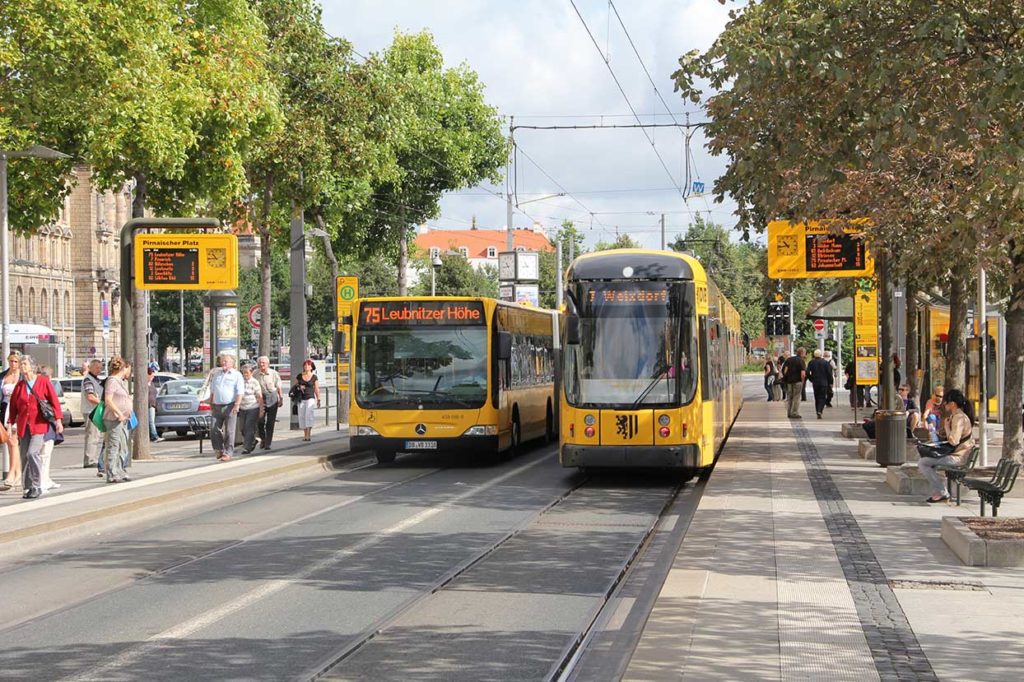 Getting around in Dresden
The city centre is compact and partly pedestrianized, which makes walking an enjoyable way to get around and discover Dresden. Within the city core, everything is within walking distance. However, walking to DGUV Congress is not recommended as it is 7 km apart.
You can discover the city by bike, as there is a bike rental system with bicycle stations spread all over the city. After you registered for free, you can rent a bike by using the app or via the hotline. Prices are € 1/30 minutes up until max. € 9/day.
Another comfortable way of getting around throughout Dresden is public local transport. You can use trams or busses. A single ticket can be used for every bus and/or tram for an hour and costs € 2.40. There are also 4-trip tickets, one-day passes, small-group tickets and one-week passest hat might be interesting options for you. For further information on conditions, prices, timetables and network maps please visit the website of Dresdner Verkehrsbetriebe here.